Goldendoodle Family! A big joy is receiving letters, photos and emails about the special puppy that became part of your family. Please send and share the quirks that makes your doodle the best, the funniest, the friendliest, the cutest and the most lovable family member. It is also a great space for future puppy parents to get a feel for the variety of personalities, adventures and friendship that await you.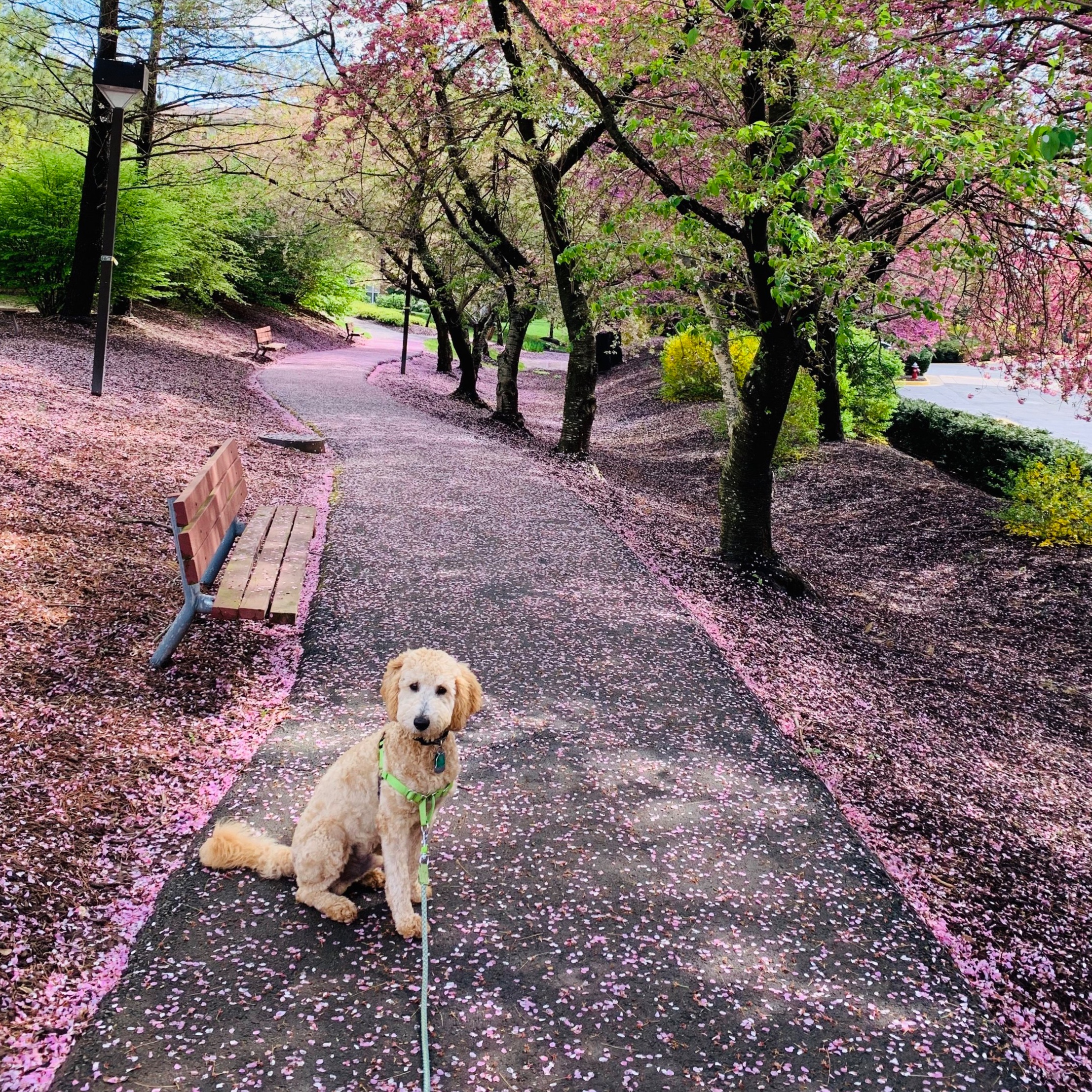 Hope you're well! Wanted to send some pics of Finn Power at 7 months 😊 he's doing great-really developing a fun personality (giving mom and dad a run for their money). We don't know what we'd do without him. Can't believe he's already 7 months old!
Lyda Zalucky (5/4/19)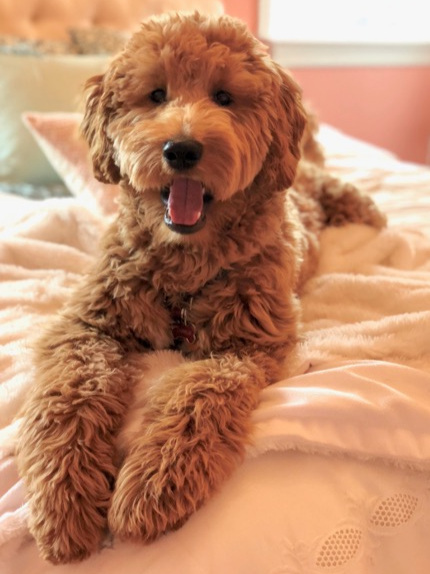 Charlie continues to bring joy daily! This past Saturday he had his first (of six) Puppy Kindergarten class where we all attend and learn tips and then Charlie socializes. He was the star pupil and was used as the example when teaching the other dogs how to sit and how to come when their names are called. Both my girls are so in love with Charlie that they call/text daily for updates and pictures! I have not seen them smile so much since they were little girls…. He just makes everyone a child again!
Charlie is so sweet, he sits by my feet all day as I work, and snuggles all night as we watch TV. He loves to explore our yard, but is still hesitant to leave our property. I do make him take long walks with me daily, which he is getting accustomed to.
I will be in touch as the weeks/months progress!
Joan Cocozza (10/2/18)
I just wanted to send you a sincerest thank you from the bottom of my heart for giving me my absolute best friend forever and always. We got Bella, our Goldendoodle, in 2008 from you, and she never stopped filling us with love and adventure her entire life. She passed away on Christmas Day from pericardial effusion, but she had just finished a 2 hour full sprint run throughout our backyard woods and left us with a wagging tail and panting tongue. She kept me safe and loved from my awkward eighth grade years up until this year while I apply to medical school, and I absolutely could not have gotten through it all without her. She was the most well behaved pup, always by my side, and the day before she passed, someone guessed her age to be 2 years old (she was always a pup up until her last day!). She got to explore endless island scents up in Georgian Bay, Canada, and would swim and catch her favorite frisbee for hours in Lake Erie, Pennsylvania and Vero Beach, Florida. Gleneden gave me my first dog, my forever best friend, and Bella brought an immeasurable about of joy to every single person she met. Thank you, thank you, thank you.
Billie Patterson (1/15/19)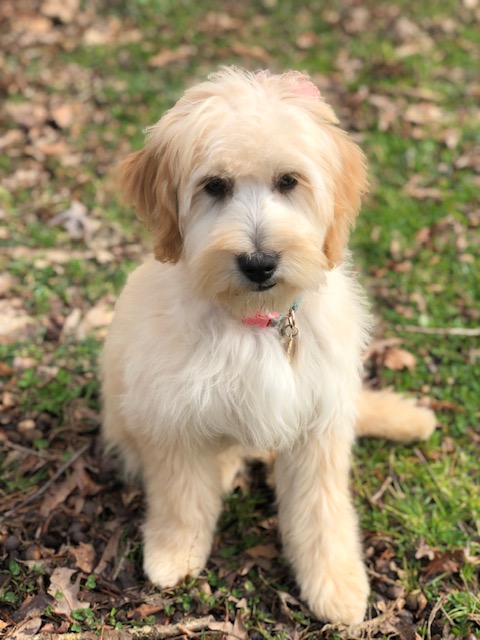 Chloe is doing excellent and has been so easy to train.
Lisa Sanchez (3/14/19)